Mid September Free Spins
We are now over halfway through September. It's been hot, and it's been an active month for promotions from our casino partners. Storms have hit Britain and the temperature seems to be getting cooler. That does not mean we are stopping there, we still have some hot offers that will kick up a storm.
Rich Casino
Rich Casino is one of the oldest providers of online casino games. Debuting in 1999, a time where the Internet was limited and not widely used like it is today. It definitely must have been a bold business move at the time. Take that into account and you can see how Rich Casino is one of the wisest boys on the market.
Rich Casino offer 50 free spins on sign up with no deposit required. Once you are acquainted, they will offer you daily offers.
Rich Casino has daily offers in store with some really tasty luxurious prizes to be won. Ranging from Sports cars, Jewellery and luxurious holidays to exotic locations. This really is a rich experience for you.
This casino offer very high end rewards daily, and have fantastic live support. This is really not one to miss out on. They may not have as expansive library of offers as other casinos, but the daily offers are so significant that it hugely balances it out.
Conquer Casino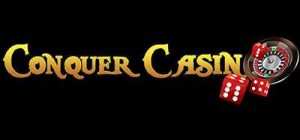 This casino has a large variety of promotions currently. Very similar to the offers previously offered by our other casino partners this month.
Just like in our previous articles, the same offer Monday Madness and SlotWars is offered. Spin the slots weekend is a promotion you can dig into this weekend! Weekend race is another offer you can enjoy this weekend. Bonuses such as cash rewards and free spins can be won. Just like Rich Casino, Conquer has a daily surprise that can vary from anything, from random cash deposits to prizes.
Our exclusive cash back deal of 32% carries over to their cash back promotions. For example on their promotion called Insurance day, they offer 10% cashback. That's an additional 10% to our exclusive 32% taking it to a huge 42% cashback! That really does make it an insurance day with us, giving you cover where you can earn back almost half what you lose when you lose. This could make a huge difference when playing and could really be the difference.